Advantages For getting Ebikes from CNEBIKES
1. all ebikes from CNEBIKES are CE-Certificated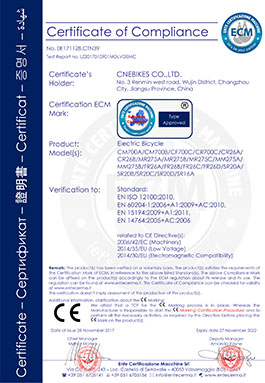 2. you can find all different model ebikes from CNEBIKES
Mountain Ebikes
City Ebikes
Fat Tire Ebikes
Folding Ebikes
3.we support OEM (depends on quantity )
4. High quality E-bike Frame
most of our ebikes are Alumium alloy T6061 frame . we made strictly according to the frame process.(T4 AND T6) Any colors are available for customers .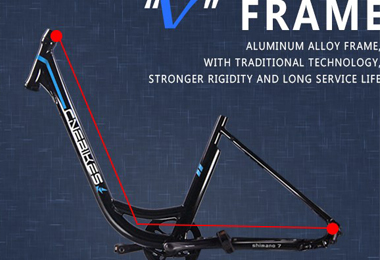 5. Special Engine kits for EBIKES
we use various displays for our ebikes . This is something we can do while others can not do .
LLED T319 ,.LED880, LCD3 .TFT-colorful display ,Outmeter ,Kingmeter display and so on

Advantages for Ebikes
1. IT'S FUN!
An electric bike is guaranteed to put a smile on your face - every ride!
2. CLEAN, GREEN ENERGY
If thoughts of global warming leave you cold, consider this: Compared to a car, moped or motorcycle, an electric bike provides a clean, green, no-petrol transportation alternative
3. SAVE MONEY
Parking costing you an arm and a leg? Ride to work and save hundreds more in parking fees not to mention the cost-savings from less wear and tear on your car. Give up your car altogether and save even more on tax and insurance
4. EFFORTLESS HILL CLIMBING
Hills can be daunting to even the best cyclists. One of the most obvious advantages of electric bikes are their ability to conquer hills. Use the battery to assist by increasing your average hill-climbing speed and you'll be at the top before you know it!
5. PERSONAL FITNESS
A conventional bike will keep you fitter - or will it? It depends on how much - if at all - you use it.
Research shows that 46% of conventional bikes are used only once or twice a week. Compare that to electric bikes: 81% are used once or twice a week, while 33% are used every day