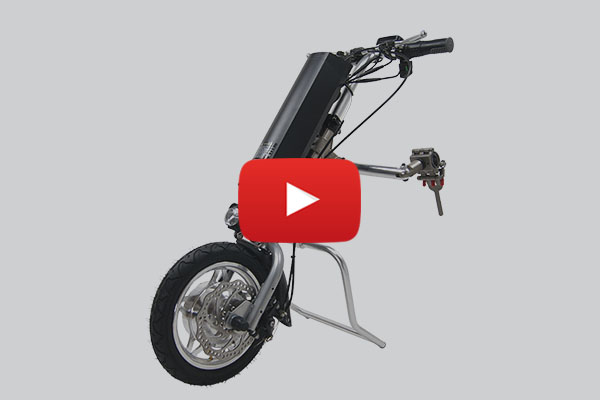 About our attachable electric handcycle, we have 250w/350w motor for choice.
and the matched battery is 36v 8.8Ah lithium battery
About how to install it, please refer to the following video:
Raise the handcycle
Screw the security lock
When you set lever 1, the wheelchair will go forward.
When you set lever 2, the wheelchair will reverse.